+ Contact Us - More Info
Whats In Your Bowl?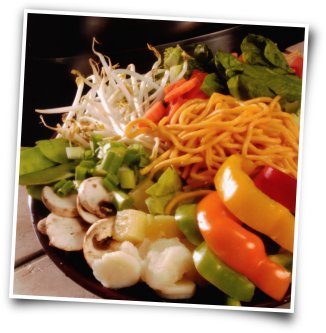 With our signature catch phrase
"What's in Your Bowl"
, Mongolian BBQ defines the freedom and individuality that customers desire in a unique dining experience. With three Southern California locations in operation, and serving over a million bowls to thousands of hungry customers since 1998, the phrase most commonly heard around our massive flat grill is,
"What's in your bowl?"
This question captures the unique and curious relationship that our customers experience while gazing upon our bright and airy exhibition kitchen and flat grill preparation area. Simply said, every single serving is its own creation, and you are the
Master Chef
. You are the artist, and your bowl is your canvas. All you need is a little imagination and a Mongolian size appetite and the result is dining bliss.
You Create The Perfect Meal
At Mongolian BBQ, our buffet style presentation gives our customers complete creative control. And they absolutely love it that way!

At your fingertips are all the essential ingredients to create The Perfect Mongolian Meal. And this is where the fun begins. Our customers come in all shapes, all sizes, and all nationalities. No two tastes will ever be the same, and no two dishes will ever be identical. Each and every meal is its own unique blend of our special sauce, spices, herbs, vegetables, fruits, meats, seafood and fresh noodles; A nutrient rich bounty that awaits your own individual tastes, appetite and culinary desires. Add to your main course a hot bowl of our Flower Egg Drop Soup, Steamed Rice, Sesame Bread or Sweet & Sour Wonton and let The Feast begin.

The Mongolian Kitchen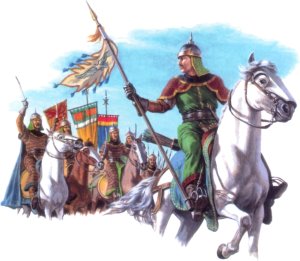 Tribal and nomadic, the ancient Mongols of the 12th Century were the most feared warriors in Central Asia. Many say that they derived their incredible strength and stamina because of their natural diet. With no home to speak of, the land was their provider.
During this time the
Mighty Kublai Khan (Genghis Khan)
and his fierce warriors ravaged these lands for territory and riches. They reaped the lands of Asia and horded the treasures of humanity, the souls of the weak, and the feasts of Champions…
Hunters of the day and gluttons of the night, these gladiators of the East were often on the move. They fought for long periods of time, under pressure and on the run. They often camped along the great river
Khan-Balik
as their source of refreshment, but hunted the lands and livestock of surrounding villages and forestry for the banquets they prepared during every meal.
They would gather on the banks of the great river, and feasted together in celebration of their hard fought glory. They would commune in banquet style pavilions and prepare large quantities of various foods to choose from. They would prepare vegetables, fruits, spices, herbs, sauces and long, thin slivers of meat from their days of hunting. These slivers of meat were carved from the carcasses of the day's hunt by the very swords and knives they fought with, slicing and dicing their evening's meal.
They piled their food high upon their war shields, and cooked them over large bonfires on a hot griddle. This stir fry style feast, became a natural way of eating from day to day for these hardened people with their fast-paced lifestyle.
Welcome To The All-You-Can-Eat-Feast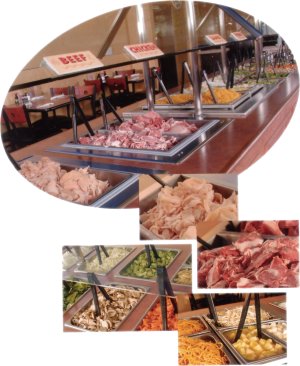 With this tradition in mind,
Mongolian BBQ
offers only the best for a warrior's hunger and a hero's heart. It's what we here at Mongolian BBQ like to call,
The All-You-Can-Eat-Feast!
Your Feast will begin at our Banquet Style Food Bar and the selection of Your Bowl. The rest is up to you. Now it's time to get creative!
The key to your delicious and unique entrée is our Garden Fresh Quality Produce and Meats.
Delivered daily and prepared fresh each morning, our produce is presented to you in its natural state. Our vegetables are never frozen! If it's protein you want then its protein you get. We feature a choice of fresh white meat Chicken Breast, Beef, Lamb and Pork, lean and just the way you like it. Vegetarian? No worries. Our food bar includes a vast array of garden fresh vegetables to satisfy even the most finicky of diners. And what about Seafood you ask? No problem. We also feature delicious Rock Shrimp Scallops or Salmon for a Mongolian heaven. Go ahead, Don't be shy. Pile it high or pack it light. Remember, it's the
All-You-Can-Eat-Feast
and true Mongolian warriors never leave hungry.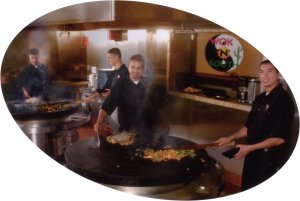 Next step,
your entrée is prepared on one of our massive Woks sending off the perfect Mongolian aroma that will truly make your mouth water. You'll observe as our expert stir-fry chefs gently glide your ingredients across our well-seasoned grill using the same ancient cooking techniques as perfected by the great Mongol Warriors of the 12th century. A hearty Mongolian Feast cooked to perfection in just under 2 minutes. A fast, fresh, healthy and piping hot meal fit for a king, or a hungry Mongolian!
Why Mongolian You Ask?
In today's specialized dining market, and with the proliferation of "Themed Restaurants", consumers have more dining options than ever before. Retailers and property owners are also feeling the pressure to provide the public with creative dining options that draw traffic. On the surface, the options seem to be endless. But a closer look often reveals a curious pattern. Whether it be a Free Standing location, a Retail Restaurant Pad, or a Retail Mall Food Court, the options are often the same: Chinese fare, Mexican food, Burgers and Sandwiches, BBQ Style Grills, or Pizza and Italian food. That's it. You can slice it, dice it, and put a fancy bow on it, but it's basically all the same and often very predictable. Consumers want options, and they demand choice. By adding Mongolian BBQ to an existing Food Court or a Free Standing restaurant location, retailers will greatly enhance the diversity of an existing Food Court by creating another dining option for their customers.

Mongolian BBQ Offers Diversity In Dining
Mongolian BBQ is a completely different spin on dining. In many ways, Mongolian BBQ is its own dining genre. It's so unique and customer interactive that it offers a curious diversion to the restaurant monotony that plaques most consumers. As stated in Franchise Times in 2002, according to one industry expert, this new and exciting style of customer interactive dining has "High entertainment value".

Freshness You Can See And Taste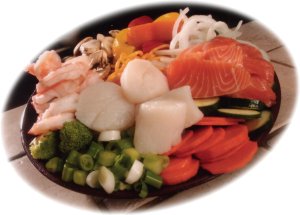 In today's Fast Casual dining segment, Fast, Fresh, Healthy,
the comers tones of "Fast Casual" fare, seem to be convenient advertising messages, rather than substantive claims. To this end, Mongolian BBQ is truly unique. Fresh raw cut vegetables prepared daily, butcher quality lean meats, no deep fry, grease, lard, or pre-cooked preparations. Every meal we serve is cooked to perfection right in front of the customer. The freshest available ingredients straight from the customers bowl, to the grill, and to the plate in just under 2 minutes.
Now that's Fast, that's Fresh, and that's Healthy.
Mongolian BBQ Delivers Customer Value
Our customers love the hands on approach and creative control. The idea that "I made my meal", and to watch our customers boast about how good it is, is amazing to witness. One only needs to observe our biggest fans, children. To watch their faces light up with excitement as their creation sizzles on the grill, is to understand the fun and unique dining experience that Mongolian BBQ customers have come to enjoy.

Mongolian BBQ customers are very loyal. Not only do we offer the one time transient shopper a creative dining diversion, but most of our regular customers dine weekly, if not, multiple visits per week. It's not like you can find a Mongolian BBQ on every other corner. Mongolian BBQ brings your retail location the kind of uniqueness. A destination restaurant that draws local customer traffic is a big plus for any retail location.

Perceived Value - Our customers love the freedom of choice and individuality that enables them to create their own unique meal. In their eyes, they own the grill. The idea that "I made my meal, this is my creation". Gives our customers a sense of pride. It's a sense of entitlement that's often missing in most dining experiences. It's clean, creative, family fun. Mongolian BBQ creates a sense of adventure. With a warrior's appetite and an explorer's curiosity to discover and exciting new treasure, our loyal customers are thrilled to shared their new discovery with all of those who will listen.

Cash Value – It's All-You-Can-Eat, and our price points are positioned directly at the value-minded family. Our customers work hard for their money and we understand this. A family of four need not break the bank to enjoy a healthy and fulfilling dining experience. At Mongolian BBQ our All-You-Can-Eat Dinner Buffet starts at only $9.95 per person. And that includes your beverage. Our lunch Buffet is only $6.95 per person, and kids 10 and under can eat for only $5.00. A warrior's feast that's affordable, now that's cash value!

Mongolian BBQ Captures Untapped Market Potential
Market niche specialization
is the key to Mongolian BBQ's market success and profitability. Limited competition within the Mongolian food genre, keeps Mongolian BBQ at the top of the casual dining market in consumer positioning. Limited competition and market saturation gives Mongolian BBQ unlimited growth potential.
Our product specialization and buffet style concept
help to reduce our labor and inventory costs. This enables Mongolian BBQ to deliver great returns on our restaurants with excellent unit economics and above average restaurant sales volumes.
Mongolian BBQ's unique positioning and distinctive concept
allows us to stand out from the crowd. With our focus on specialization, doing one thing and doing it very well, Mongolian BBQ creates its own unique niche within the casual dining restaurant segment.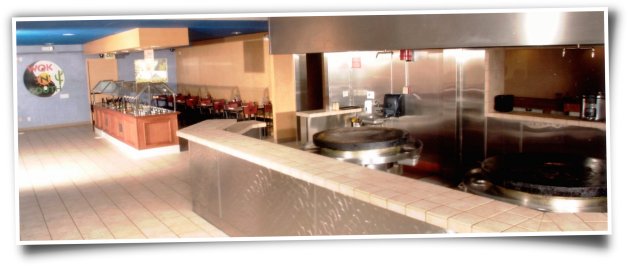 Operations Lean & Mean
Because of our high level of customer interactivity, our customers control their own individual pace of dining. The efficiency of our business modem reduces the size of the staff needed to serve our customers, while maintaining our high quality meals and unique dining experience. This in turn helps to reduce the variable labor costs associated with full service restaurants.

Our restaurants are designed to address the ergonomics of efficient customer flow from beginning to the end. The natural transitions from our produce bar to the exhibition kitchen and grill preparation area, creates a seamless flow in order to facilitate constant movement and customer interaction.

In high traffic retail locations, or at peak rush hour periods, our Master Grill Chefs operating at full capacity have the ability to turn out anywhere from 180 to 200 plates per hour. (2 Grills) Although most potential restaurant locations don't have that kind of volume or customer traffic, property managers can rest assured that Mongolian BBQ can design kitchen requirements to meet or exceed any potential volume concerns associated with high traffic locations.

The Mongolian BBQ Experience
Sensory overload best describes your first dining experience at Mongolian BBQ. Your senses will become highly aroused at the bright contemporary décor, artistic lighting, clean crisp modern design, our massive 8-foot flat grills, our stadium kitchen preparation area, and our inviting buffet style produce bar. Your mouth begins to water as you watch fresh beef, lamb, chicken, pork, shrimp, seafood, and fresh vegetables being expertly prepared by our Master Grill Chefs in our full view exhibition kitchen. You'll smile from ear to ear with delight as your own unique and individual creation snaps and sizzles on the grill, sending a rush of well seasoned steam skyward, filling the air with a heart stopping and mouth watering aroma that needs to be experienced rather than described. As you watch our Master Grill Chefs put the finishing touches on your Feast, much like the ancient Mongol warriors, you'll bask in the warmth and celebration with your fellow warriors, telling stories of hard fought battles and adventures to come, mixed with warm smiles, laughter, and friendly conversation to create a truly festive dining experience.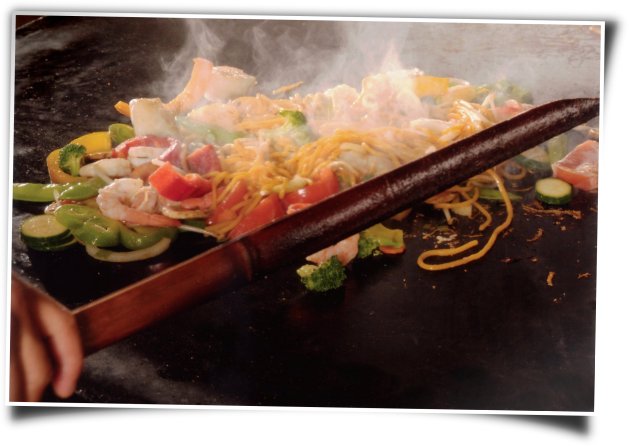 Our Vision
- A total company commitment to become a powerful national restaurant brand with strong consumer positioning and brand loyalty. When you think of Mongolian food, you think Mongolian BBQ. The Mongolian BBQ brand will be synonymous with defining the highest standards of quality and customer satisfaction in Mongolian style dining.
Our Mission
- To prepare the most flavorful and fresh Mongolian Style food, presented in a unique and family orientated environment, in a clean, exciting, and friendly atmosphere, served with a smile and a genuine concern for our customer's dining experience.
Our History
With the successful opening of the first Wok-N-South
Mongolian BBQ
in Thousand Oaks California in 1998, founders Todd Campbell and Oscar Santana have continue to create and reshape the Mongolian BBQ vision. The original 1,100 sq. ft. store was quickly renovated and expanded to 2,800 sq. ft. to accommodate the legions of loyal customers that contributed to the steady growth of the restaurant. In 1999 the vision continued with the opening of Wok-N-South Mongolian BBQ #2 in Ventura California. The 5,000 sq. ft. seating area and floor plan provided the opportunity to expand the kitchen area and food bar to accommodate a higher volume of customers, as well as introduce additional menu items while expanding the food bar offerings. With the success of the Ventura location, and the relationships forged with our customers at the two locations, we began to discover that many of our customers were in fact driving as much as 20 to 30 miles just to enjoy our food. In order to accommodate and further expand Mongolian BBQ's popularity, restaurant #3 was opened in Camarillo, California in 2004. With 4,200 sq. ft. and an eye on the future, the management team introduced a new architectural concept incorporating a bright modern look, a new color scheme, an open bar area, and adding an extra 8-foot flat grill to handle the additional volume. With a new look and an improved ergonomic design, Wok-N-South #3 is well on the way to breaking all existing sales records for the company while forging a new legion of loyal and devoted customers.
With the growing popularity of our restaurants and desire to share our Mongolian BBQ vision with customers from all walks of life, the future for Mongolian BBQ is shining brightly indeed. With additional Mongolian BBQ locations slated for Hawaii, Las Vegas, San Diego, Valencia, and the San Francisco Bay Area, Mongolian BBQ is poised to introduce its delicious food and unique dining concept to future Mongol warriors for years to come.
For more information, please contact
702-217-5083
Why Start Your Own?
No Franchise fees, franchise fees can range from 5% -7% month plus marketing fees and an initial franchise fee from $20,000 - $35,000


Simplistic concept with one basic product

Your own name

No restaurant experience is necessary to run a Mongolian BBQ

Full training and ongoing support will have you running your own Mongolian BBQ.
Location and Demographics
Location
Square footage
A Mongolian BBQ restaurant requires between 2500- 5000 square feet, an end cap building with good visibility or a free standing building. A minimum of 75 parking spaces for larger locations and monument signage or two sides of the building able to have signage.

Minimum Mechanical



Electrical 600amp 120/ 208 Volt three phase

Gas two inch minimum

Four inch waste line

Standard one inch water supply line.

If location was a restaurant previously, is there a grease trap?
Demographics
Traffic counts should be a minimum of 30,000 cars per day.

There should be a residential population of at least 120,000 and a daytime population of at least 25,000 in trade area.

Median household income greater than $55,000

Residential, Business , Schools, Gyms, Movie Theaters and destination Shopping Centers are prime locations.
Training
Our staff with 30 years combined experience with the Mongolian BBQ Concept and in the restaurant business will train your employees in all aspects of the operation of a Mongolian BBQ restaurant.
Management

Customer Service

Food & Sauce Preparation

Health & Safety Laws

Cooking

Restaurant Opening

Restaurant Closing

Food costs

Ordering

Inspection of deliveries
Our staff will train all employees 2 weeks prior to opening and will be on working with your employees the first two weeks of the stores opening.
Our Support
Assistance with :
Site selection

Professional lease and real estate representation

Architecture plans

Interior Design

Health Department

Equipment layout

Preferred equipment vendors

Construction overview

Employee training on all aspects

Onsite training first two weeks of opening

Marketing

On going assistance.
The opening of your store will have staff on hand with 30 years combined experience in the Mongolian BBQ concept and restaurant experience.
Locations
Developed Stores
Wok-N-South Mongolain BBQ
Ventura
2835 E. Main St.
Ventura, CA 93003

Camarillo
2123 Ventura Blvd.
Camarillo, CA 93010

Thousand Oaks
2691 E. Thousand Oaks Blvd.
Thousand Oaks, CA 91362

FIRESWORD MONGOLIAN GRILL
4200 Chino Hills Parkway #115
Chino Hillls , California 91709
909-606-9990


Coming Soon


UMAMI MONGOLIAN GRILL
7855 La Palma Ave #101
Buena Park , California 90620
Right across the street from Knott's Berry Farm


ALL FIRED UP MONGOLIAN GRILL
HONOLULU HAWAII
Copyright 2023; All rights reserved.